Part One: Small World Play
by Susanne Grinham
Tuff trays are a great way to set up play scenes, facilitating story-telling and creativity.
They can also encourage children to rediscover toys by presenting them in a different setting and are ideal for using indoor toys outside without them getting lost or muddy.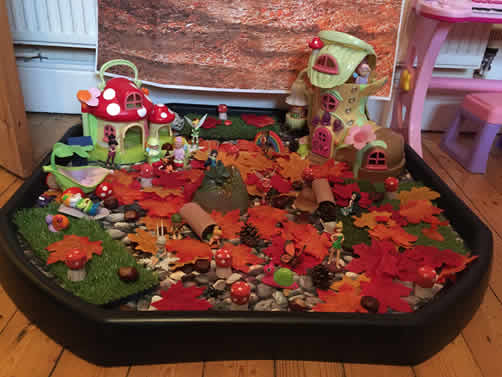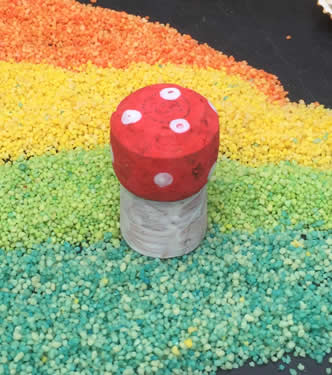 Make a fairy woodland using samples of AstroTurf, leaves, pine cones, conkers, painted cardboard tubes for logs and corks painted like toadstools.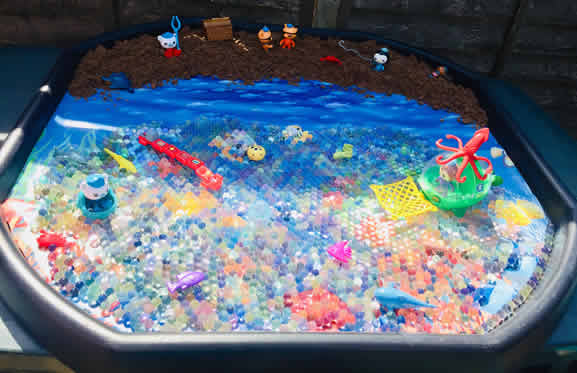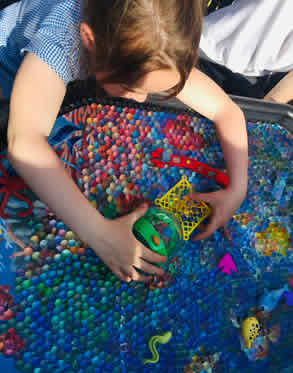 Give Octonauts or sea creatures an underwater world using sand and water beads. The sea and stone liners above are cut from a metre of pvc from Dunelm and cost £3.80 each.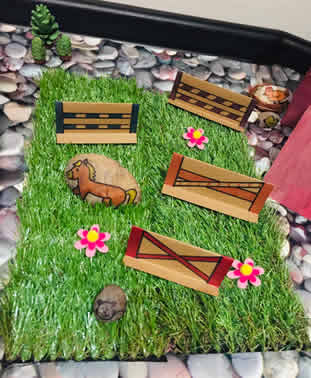 Or make it all from scratch. This farm was made using easter egg boxes, shredded paper and AstroTurf samples. The carrots were from a pack of Easter stickers and the soil was out-of-date coffee - the children loved planting and picking the veggies! I drew the animals on stones with permanent markers - protect your drawings with a 'varnish' of pva glue mixed with a little water.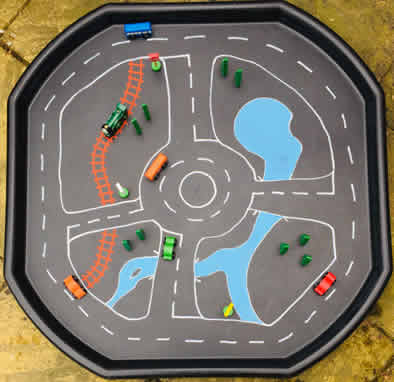 And if you have vehicle fans, chalk pens are great for drawing road maps onto your tray!
Susanne is mum to 8 year old Ollie and 5 year old Phoebe. She loves being creative with her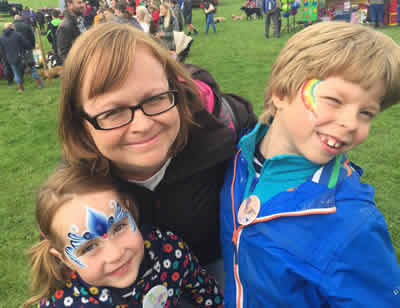 children and after many years of friends and family encouraging her to do "something more" with her ideas, she decided to start a blog Parties and Play Days. Although in it's early days this has lead to exciting opportunities already such as leading activities for 60 Reception children, writing guest blog posts and hosting activities at charity fairs.
Susanne is passionate about the importance of play and that children learn better when they are enjoying what they are doing. She is keen to show parents and carers that anyone can help children to flourish by sharing easy-to-follow and inexpensive craft, activity and party ideas.

For more information take a look at www.partiesandplaydays.com or you can follow Susanne on Facebook or Instagram.