Home

Tuff Tray Resources and Ideas

Tuff Tray photos
Space Themed Small World Multi-sensory Tuff Tray Activities
A great selection of photographs showing a variety of space themed tuff tray ideas / activities for teachers and parents of Early Years / Nursery / EYFS / Kindergarten / Elementary School age children to recreate at school or at home.
Click the link to view our FREE Space Themed Resources.
Lots more activity ideas being added August and September 2020, ready for World Space Week 4th-10th October 2020.
** To help celebrate #WorldSpaceWeek all our space resources are FREE to download **
Please just 'Click' on the below links to view photographs of many fun and educational mulit-sensory / tuff tray ideas.
Small World | Phonics | Numbers | Sand | Water Play | Construction | Mark Making / Creative
Discovery | Playdough | Sensory Toys/Instruments/Books
** To help celebrate #WorldSpaceWeek all our space resources are FREE to download **
** To help celebrate #WorldSpaceWeek all our space resources are FREE to download **
** To help celebrate #WorldSpaceWeek all our space resources are FREE to download **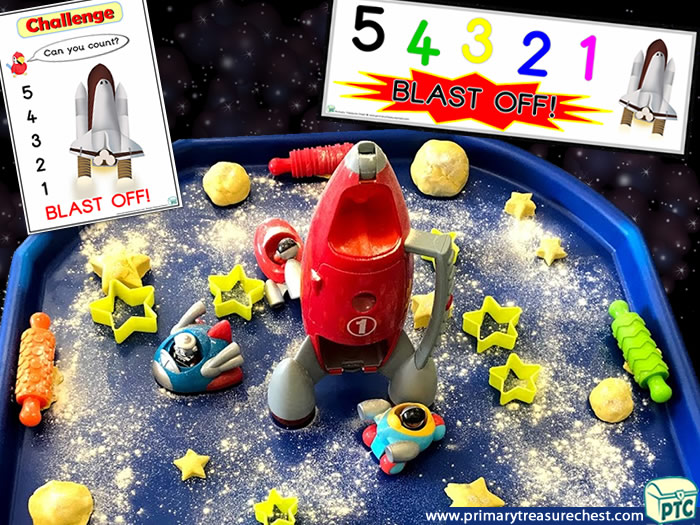 ** To help celebrate #WorldSpaceWeek all our space resources are FREE to download **